From the GUI local client (computer)
There are a few options for modifying the retention and version settings. The first is to open the web-based GUI in expert mode and adjust the values directly for the Retention and Versions as shown.

From the local client (computer) using a text editor
The second is to edit the INI file, using an editor such as notepad, and change the entries for retention and/or versions and save.  The values are documented here [INI File Settings].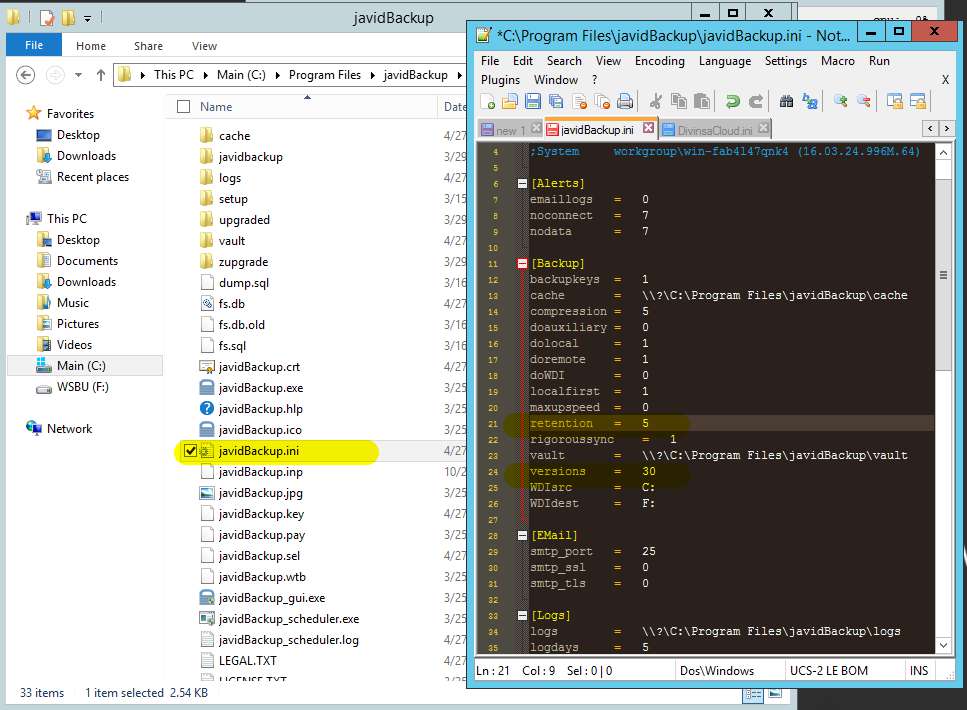 From the remote WholesaleBackup Server
You can change the retention and/or versions values on a WholesaleBackup Server by going to the Dashboard->Accounts tab, and selecting the "Account:" and "Computer:" you wish to change these settings for (from the pull-down menus on the tab) and then clicking on the "Settings" tab, and then modifying the settings and clicking on the Save button.  When you click on the "Save Settings (.INI)" button the client's INI file will be copied to that account's staging area at the next backup/restore the client will pull down the staged .INI file you edited and utilize it for a subsequent backup.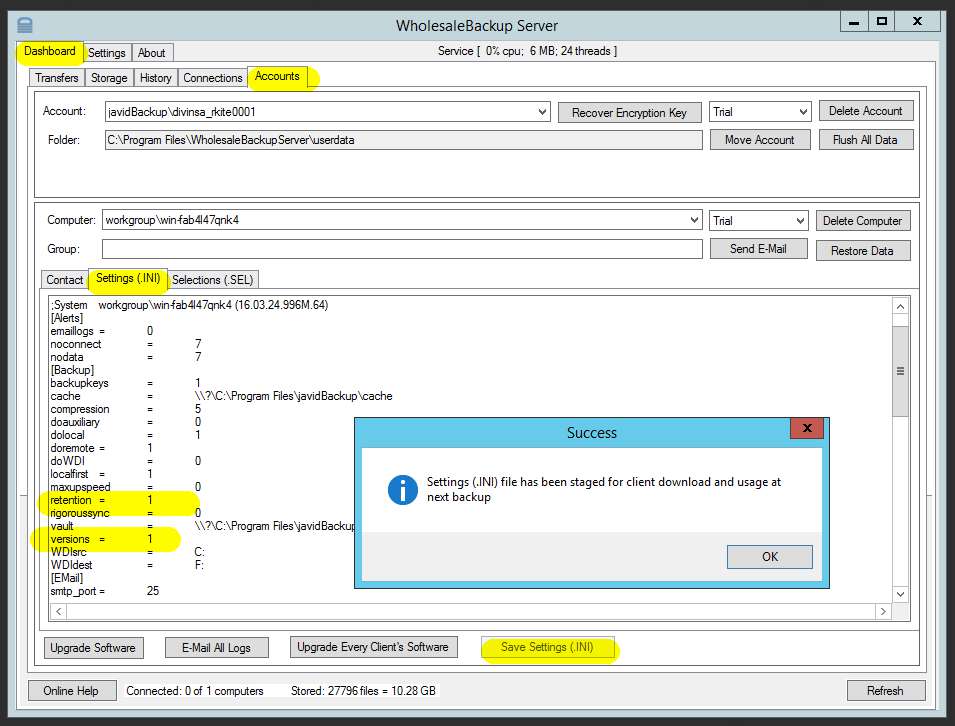 If you use the "Settings" tab to change any of the user fields (shown on the Contact tab) in lower half of the window pane, these settings will not be updated in this server GUI until the client has downloaded the changed .INI and reconnected to your server to backup or restore.
From the remote Backup Ops Web Console
Navigate to the Transfers tab, click on the target account/computer, this will open the detail panel for that client. Click the Edit INI button from the button group. A modal opens with the INI settings for the backup client. Locate the retention and versions settings.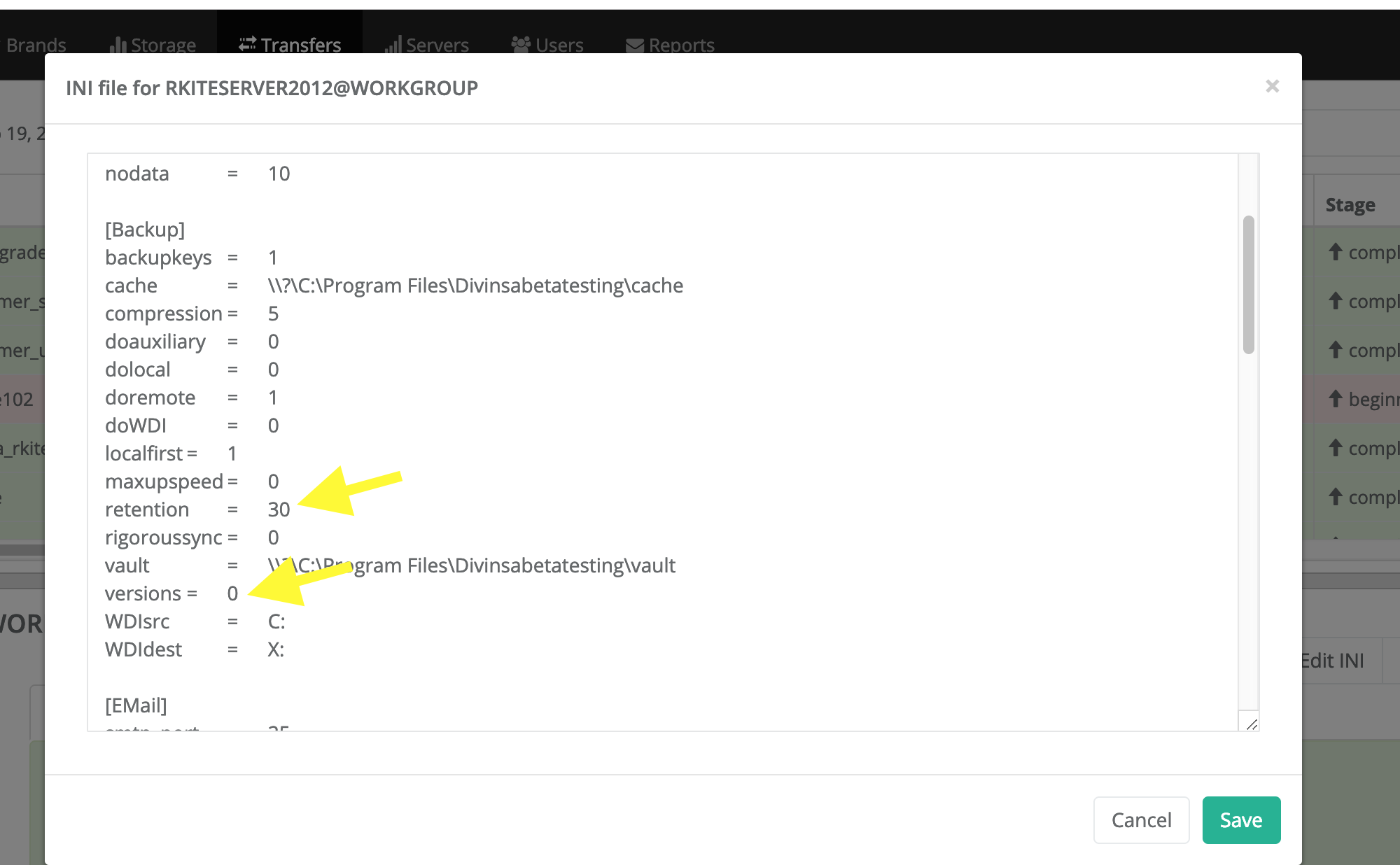 Once you have adjust the settings to your satisfaction, save the the changes. The web console will now stage the new .INI file to be retrieved and used after its next connection.