Backing up Microsoft SQL databases for backup is straightforward. If you manually select the .MDF and .LDF database files, the WholesaleBackup client will automatically use the SQL Server VSS writer to back up the databases.
You can also open the client, and then on the Backup->Selections tab open the tree browser for "VSS System Components" and, after the GUI has loaded (which may take several minutes), select the "SQL Server Writer" in the right-hand pane. 
The software will cache the results of the VSS query for faster loading after the initial load, and updates the cache periodically. In the case where a newer DB is not visible in the list, click the "Refresh VSS" button and it will re-load the VSS writers.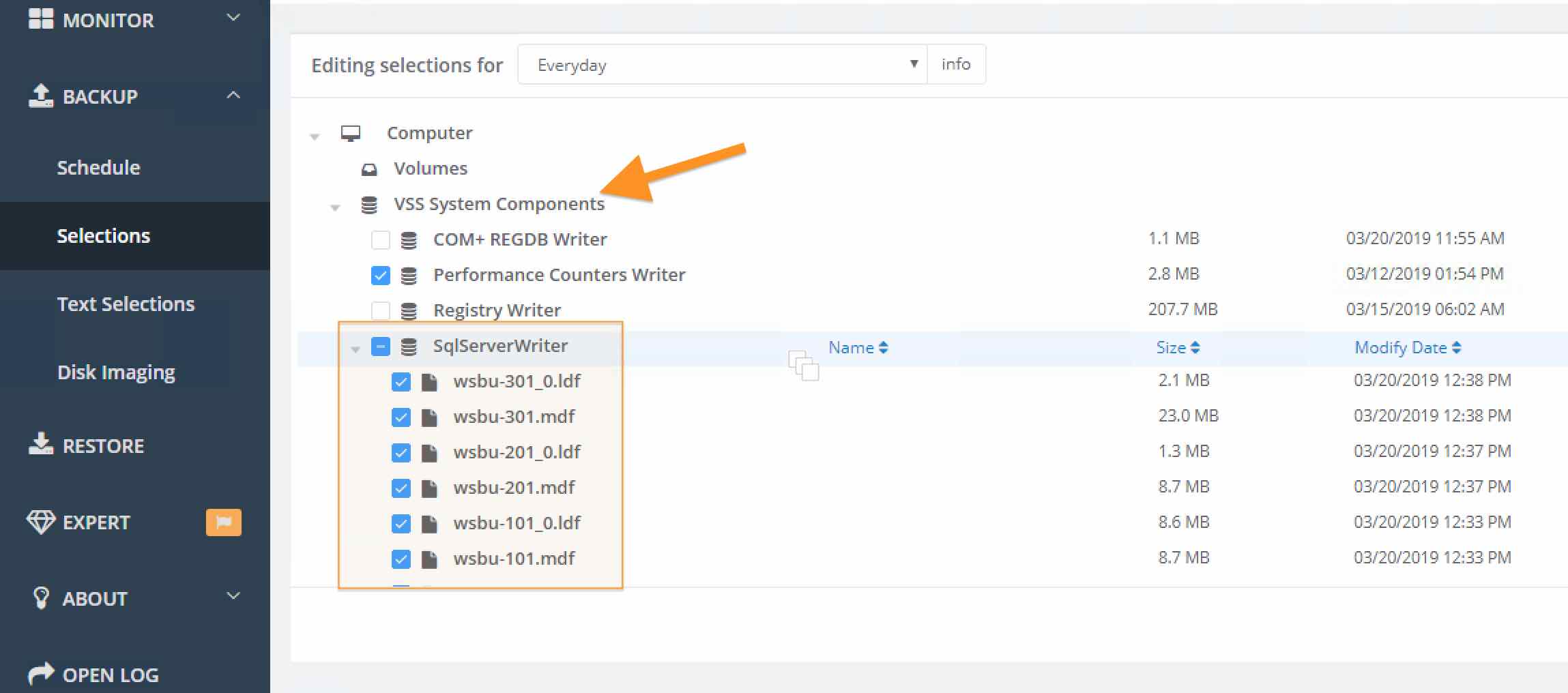 If you double click on "SQL Server Writer" in the right pane you'll see precisely which databases will be selected to back up. If you only wish to back up selected databases from this list, you can manually select them. Or if you wish to exclude certain databases, make sure they have a red "X" beside them.