Clicking on the "Restore Data" button on the Dashboard->Accounts tab allows you to perform a server side restore for you client (for example, you could then password-zip up the data and put it in the
WWW folder
for your client to download).
Basically the server side restore feature, as shown below, is identical to the client side restore feature with the exception that you must specify the client's encryption key (you can use the "Recover Encryption Key" button if the client did not block you from accessing their key).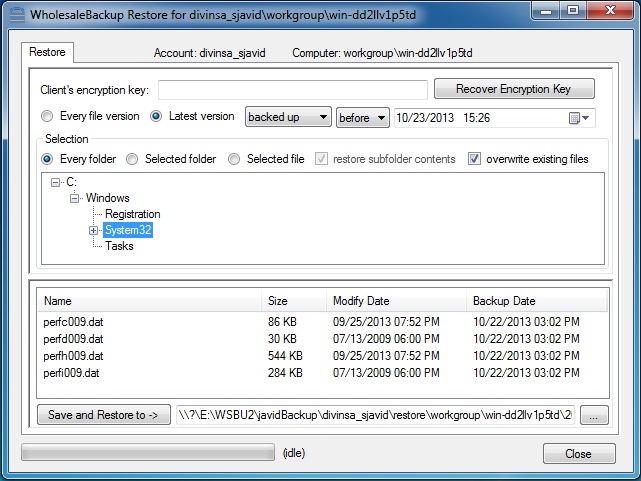 Once you launch the restore, the window changes to a log view (and progress meter) of the restore. When the restore is complete you can print a copy of the log or save it for future reference.