You can build your Custom Backup Client to connect to Google's Interoperable Cloud Storage using the build form located in the Backup Management Web Console:
Step 1: Sign-up for a free account online at: https://wholesalebackup.com/register
If you already have an account and access to the Web Console please skip this step and proceed.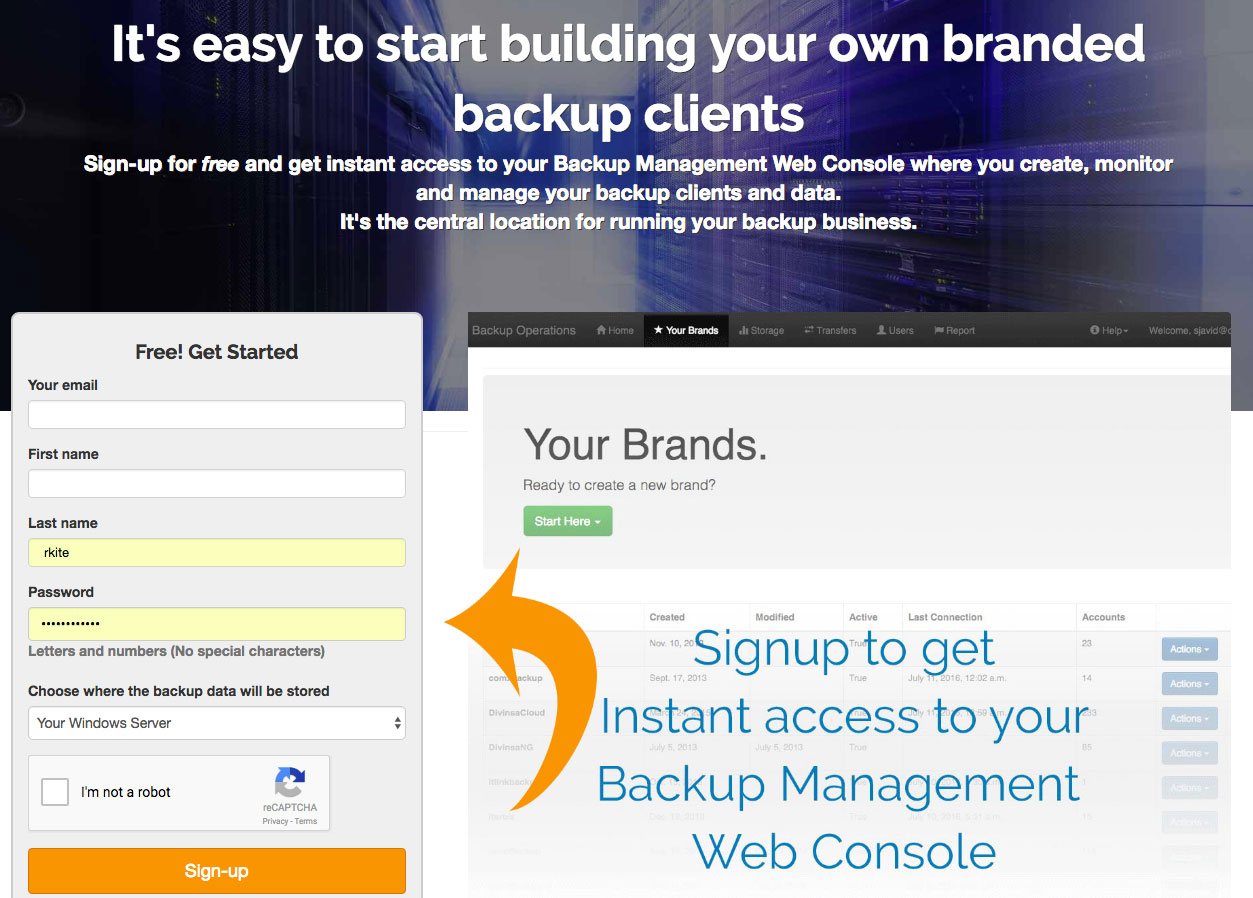 Step 2: Login to your Backup Management Web Console: https://dash.backupops.com
Step 3: Fill out the form to build your new white label backup client that connects to your Google Storage. (under the "Your Brands" tab) Select "Google Backup Client" from the dropdown if needed.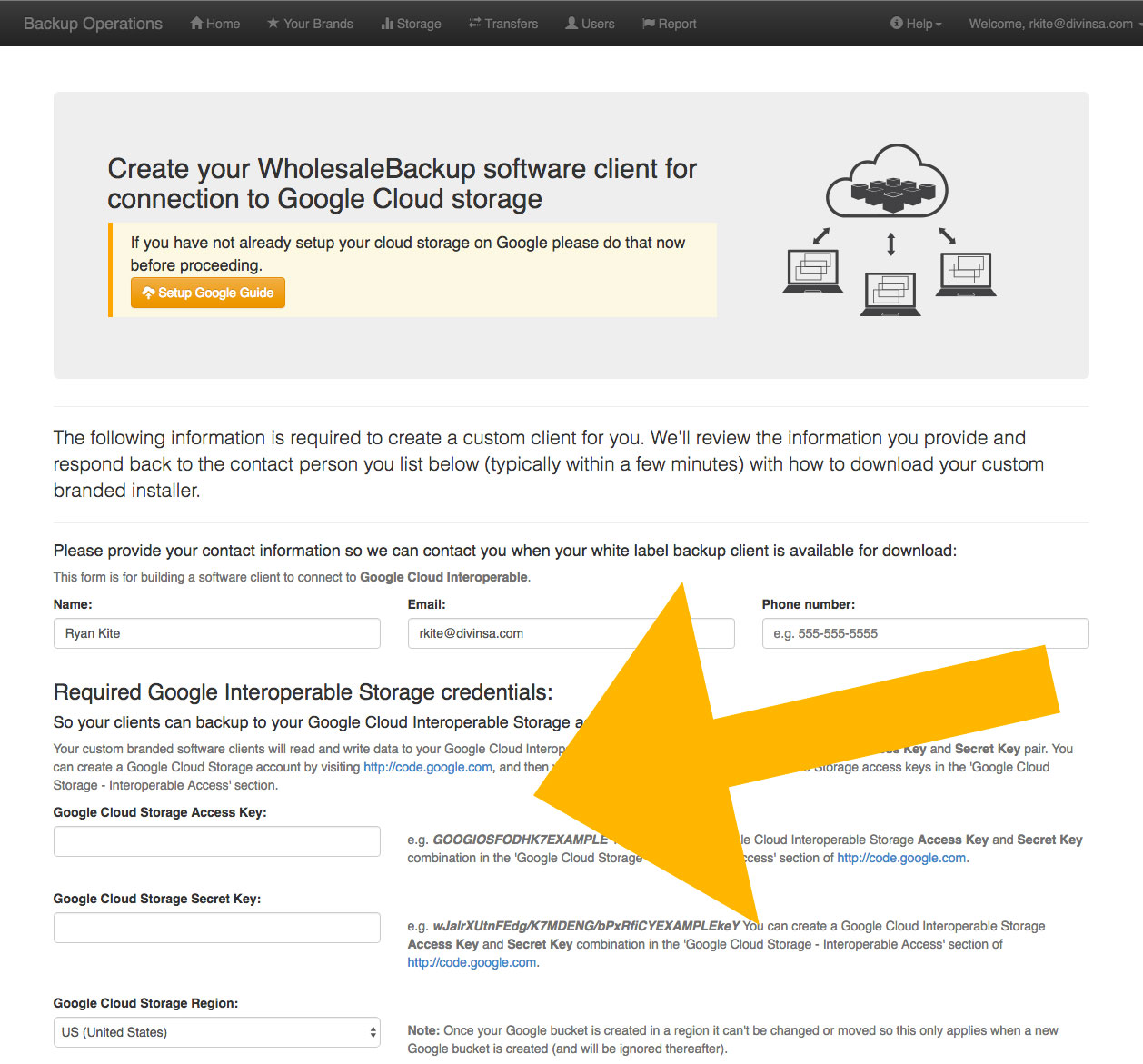 Step 4: The build process takes about 3 minutes to compile, when it is done you will get an email with the download link, in addition you can always download your client from the "Your Brands" page in the Web Console.
Please, let us know if anything needs clarified by sending an email to support@wholesalebackup.com